PARTICIPATING

COMPANIES
SmartUp! relies on strong partnerships with the most exciting companies in the German startup scene.
WHAT WE

DO
We are on a mission to foster the entrepreneurial culture and network at WHU by bringing together experienced entrepreneurs with tomorrow's entrepreneurs.
WHAT STUDENTS EXPERIENCE WITH SMARTUP!
OUR

TEAM
The SmartUp! team and the supervisory board consist of entrepreneurial WHU students and alumni
What students say about SmartUp!
The tour to Berlin was a good mix of different industries and startups in different lifecycle stages but also the perfect way to get in touch with many potential investors. There were a lot of opportunities to further develop my professional network in Germany's startup scene.
The workshop with McKinsey & Company was very diverse. On the one hand we learned something from a case study with the consultants and on the other hand we had to be creative ourselves. It was very interactive because we did not only consume information.
The best part of the Berlin tour was the "founders lunch". It was the great opportunity for the participants to get to know each other better and to talk to the founders more intensively. In addition it was the perfect event for a relaxed and communicative atmosphere.
0
startup tours in 7 years
Ventures by former and current team members
Hannibal DuMont Schütte
There are Hotels. And Serviced Apartments. And there's the STAYERY. The very very extraordinary Serviced Apartment. Combining the comfort of an apartment with the service of a hotel.
Felix Harms
https://segelbekleidung-mieten.de
The premier source for rental sailing gear. High quality sailing jackets and trousers from leading brands such as MUSTO. For male and female sailors, as well as children.
Thilo Huellmann
Levity enables companies to build custom deep learning solutions in no time without code.
David Rheinbay
https://www.beat81.com/de/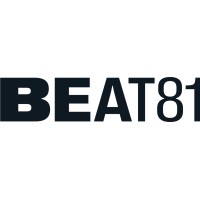 Offering amazing group fitness experiences globally, while building a community of the world's best coaches.
Reach out to us at any time, whether you're an interested student, founder or investor. We're always looking to expand the SmartUp! network.
Click here for the WHU website
WHU – Otto Beisheim School of Management is a privately funded business school based in Vallendar/Koblenz and in Düsseldorf. It is a leading business school in Germany and is continuously ranked among the top business schools in Europe.